Home - Collections - Awards 2019
FASHION & INTERIOR DESIGN
FASHION MEETS CUSTOM LIGHTING DESIGN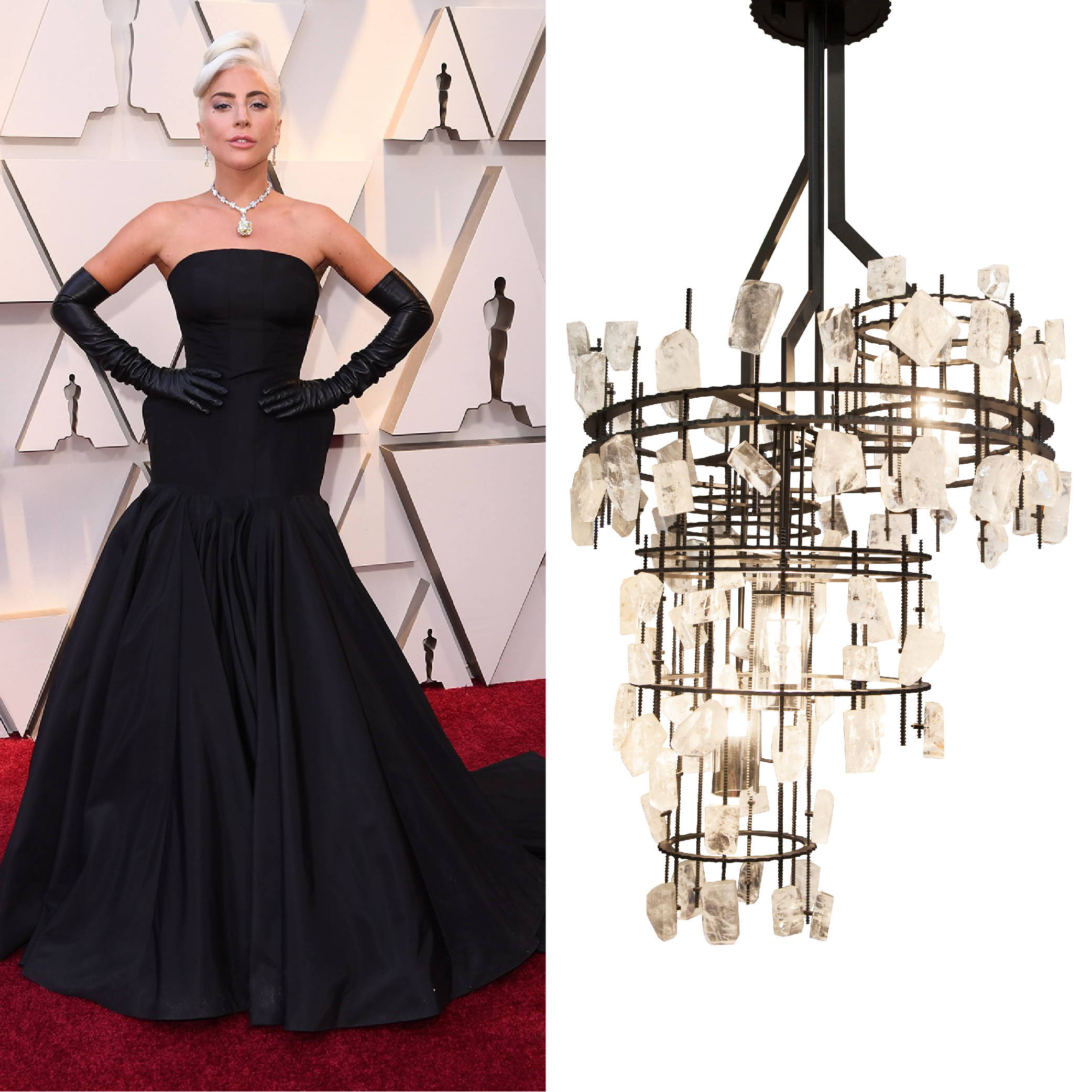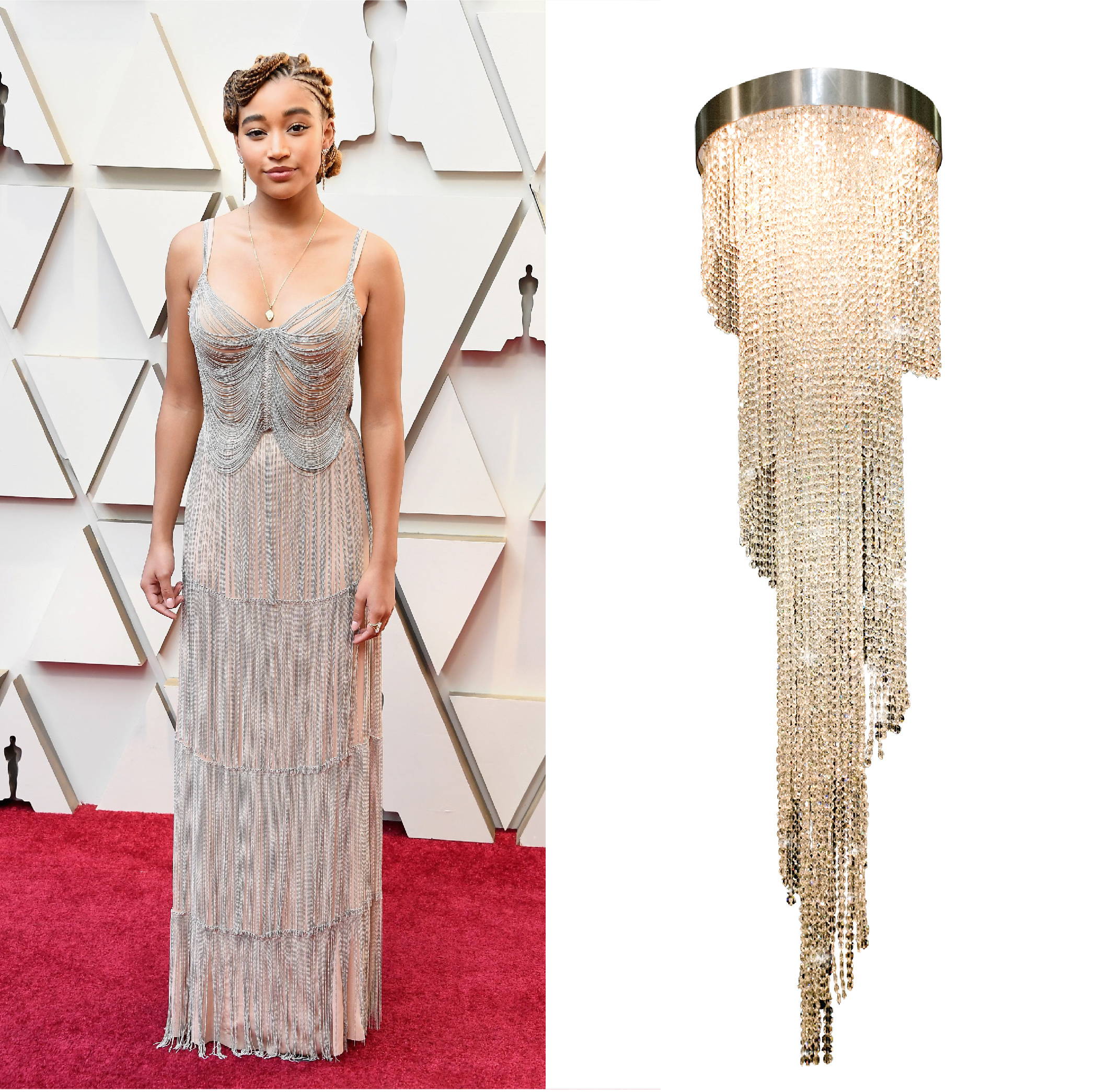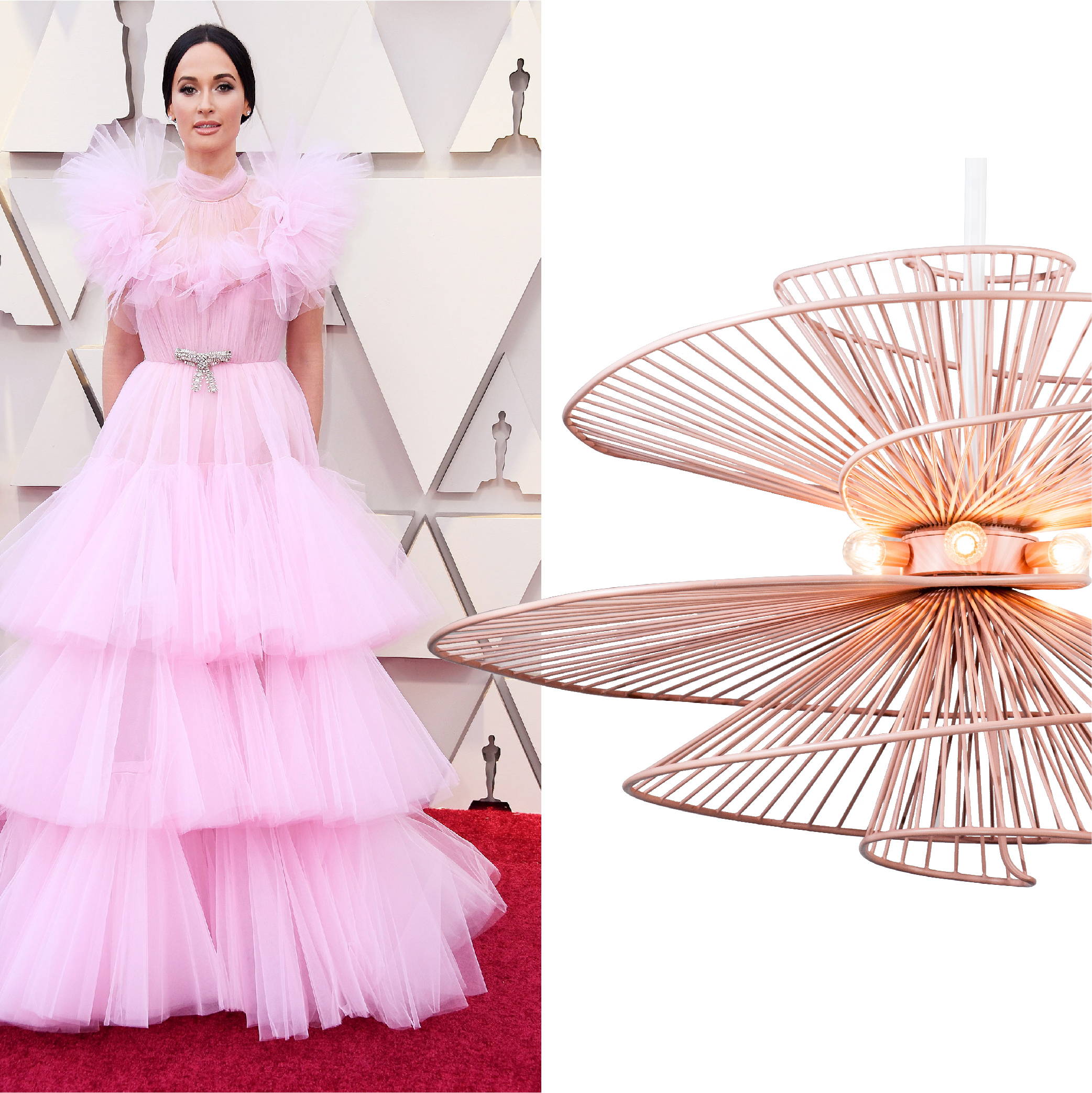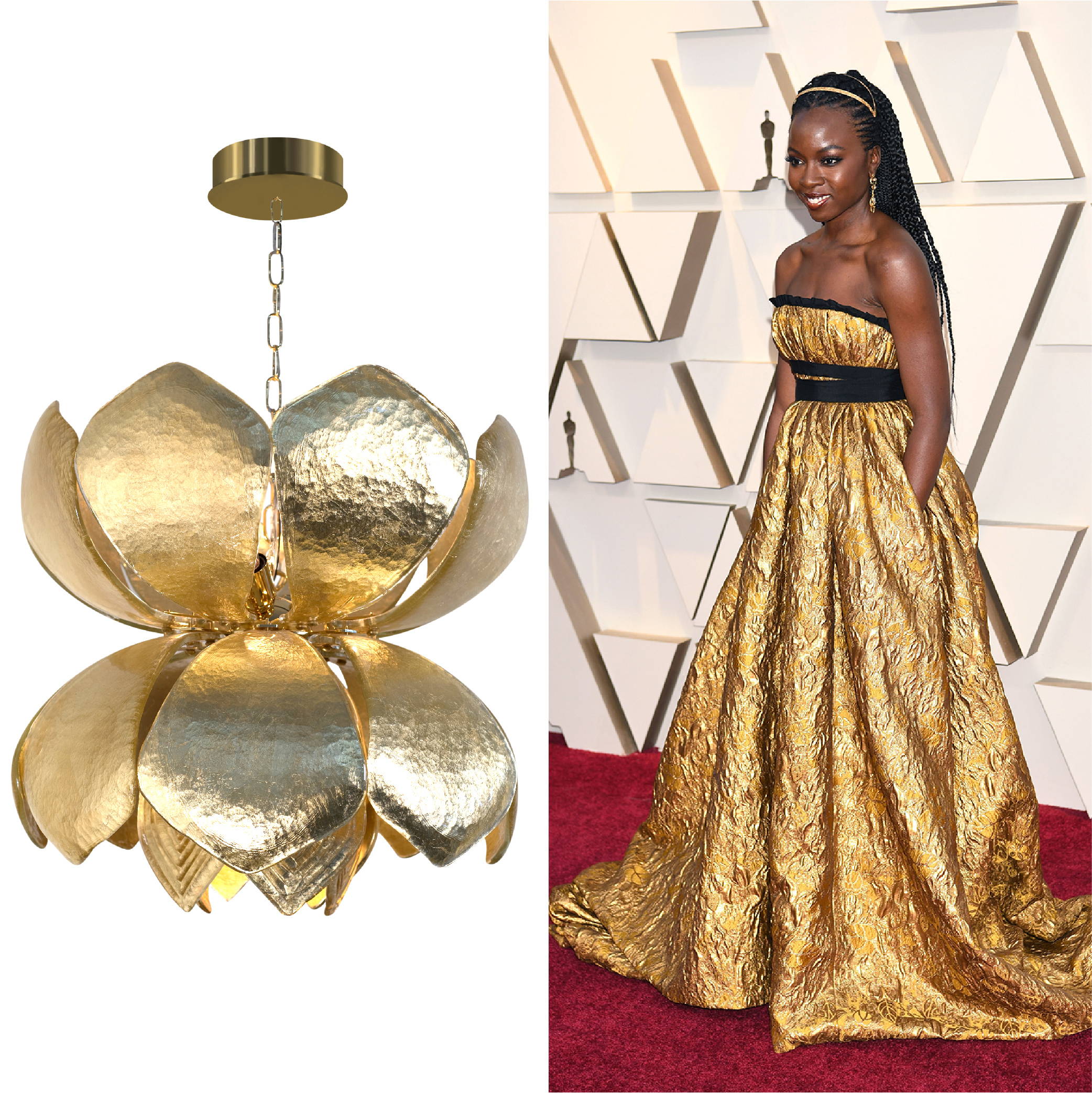 Each year, the Academy of Motion Picture Arts and Sciences hosts Hollywood's famous. The stars start the evening parading on the Dolby Theater's red carpet. They repeatedly stop for interviews about their fashion and jewels. Everything they wear start new trends.
Danai Gurira starred in "The Walking Dead" and "Black Panther," so it's no surprise she brought drama to the red carpet. Dressed in gold and black, Danai looked elegant yet relaxed with hands in her pockets. The Brock Collection trimmed the gold, flowered, foil strapless gown in black made her very much the Marvel Queen. But the Lotus has the same gold elegance and a touch of mystery. Petals of delicate gold plate and hand-gilded Murano glass create an unfolding magnolia. It hangs 40-inches and s4-inches in diameter making a dramatic and engaging impression for a lady's dressing room or master bedroom.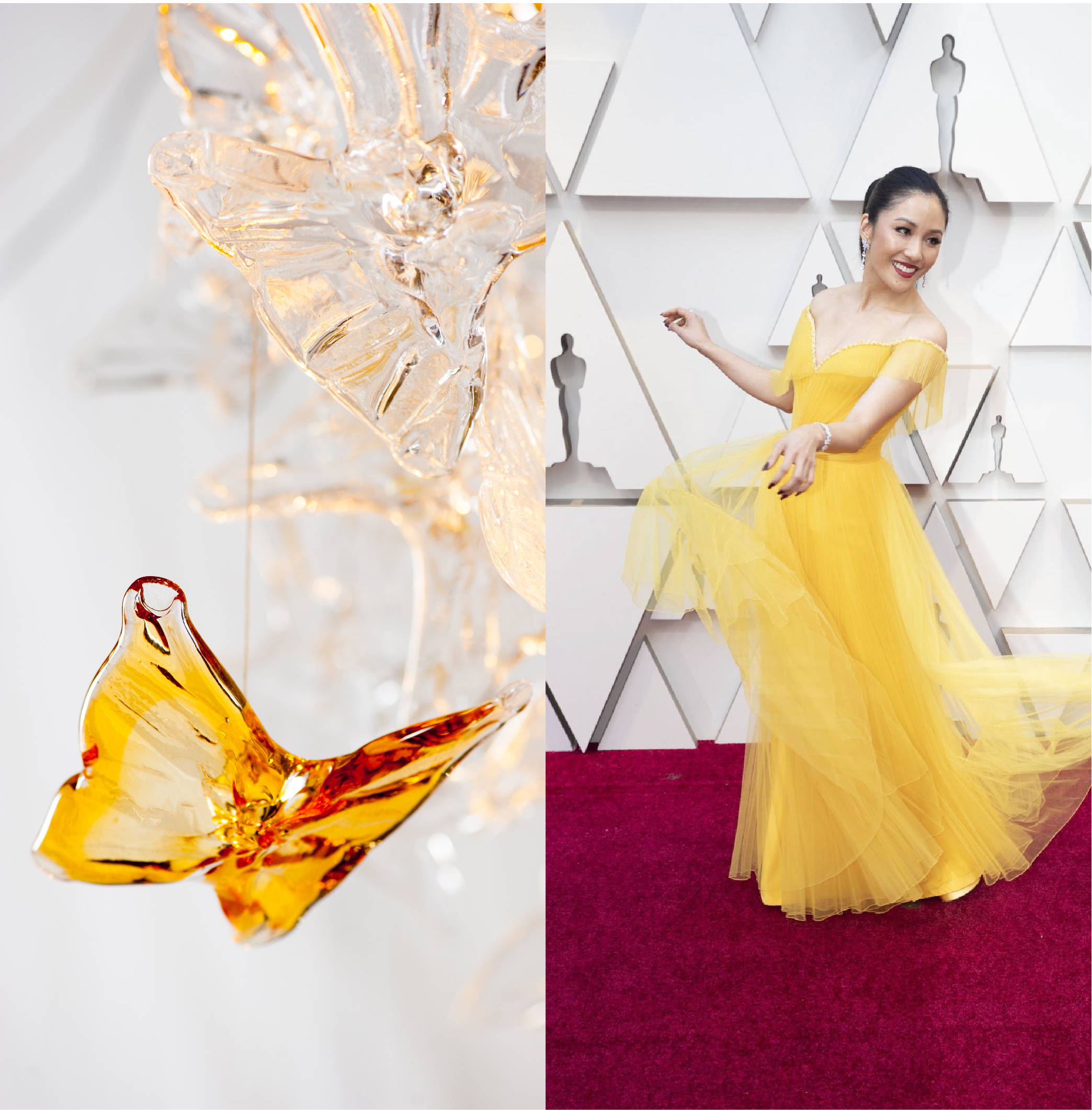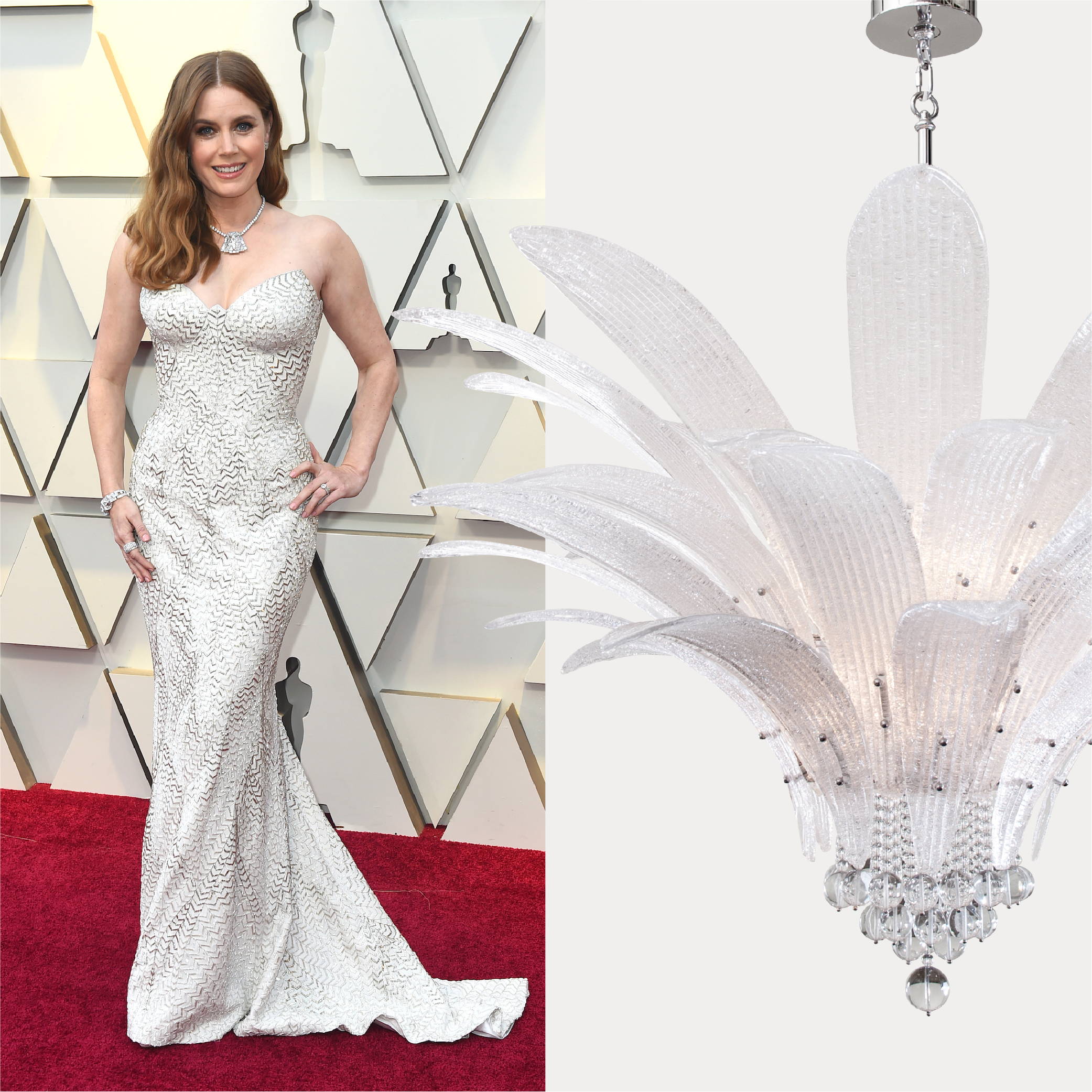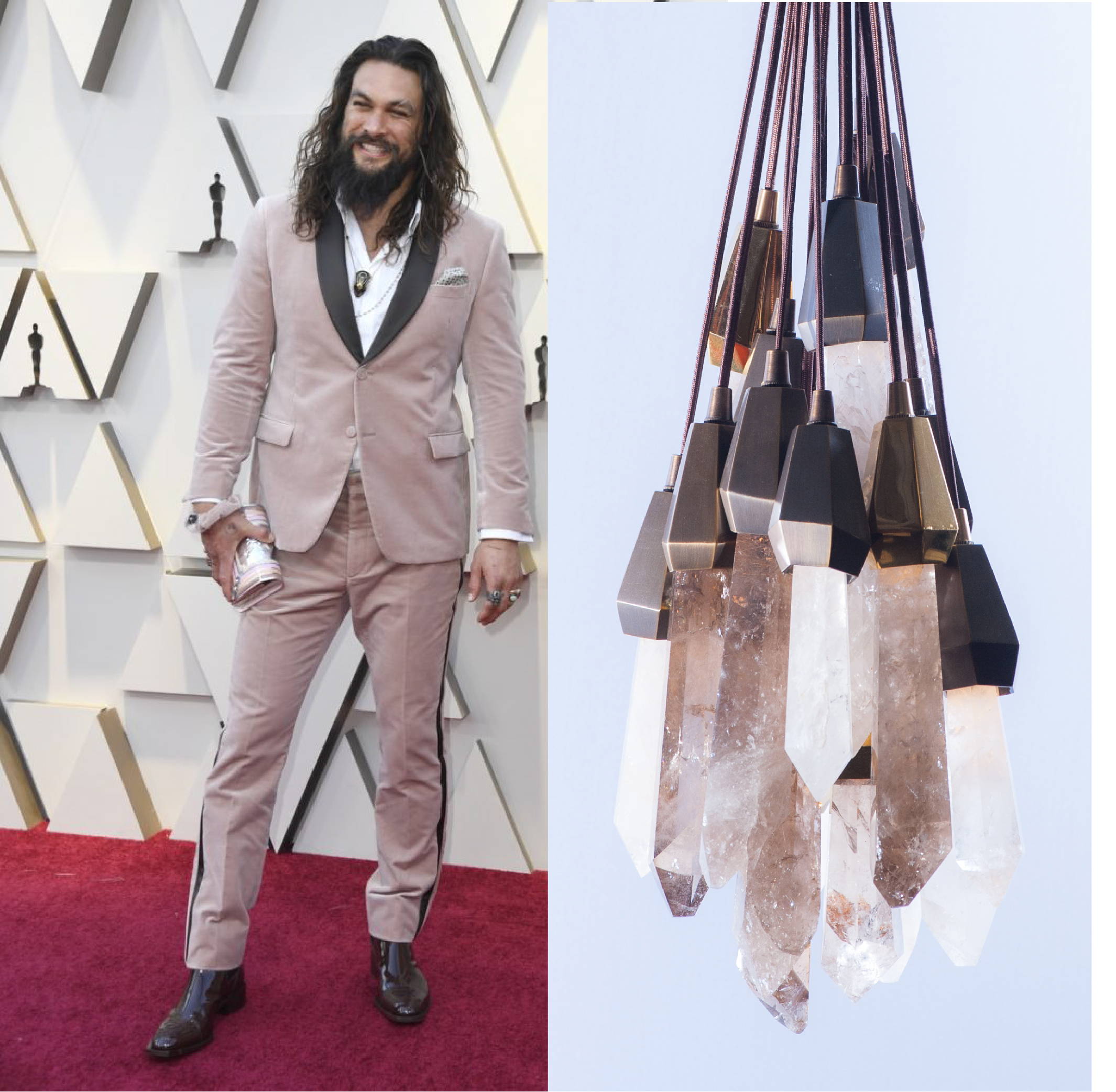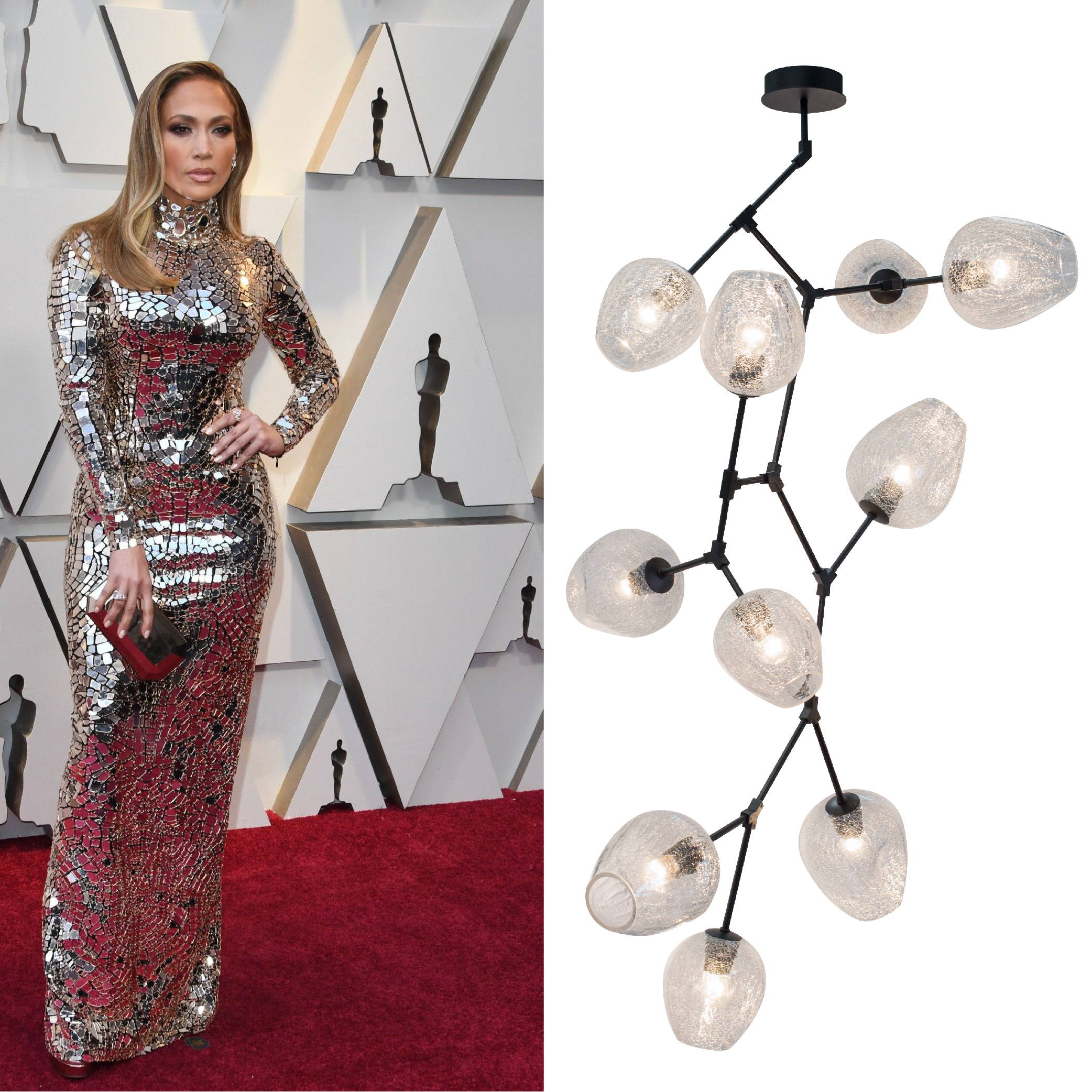 Constance Wu, star of TV and film, showed up in a unique, marigold, yellow dress by Versace. The yellow tulle tube dress was off the shoulder with an outer shell she could twirl. With small jewels along the plunging neckline, Constance fluttered her way along the carpet and through the interviews.
Academy Award winner Amy Adams is pictured here in an exquisite white strapless column by Atelier Versace. She stands in the flawlessly crafter and fitted textured fabric accented with jewels. The elegant and graceful Moroccan should grace Amy's boudoir, dressing room, or bedroom. Its plated polished nickel base and stem disappear among the textured glass petals and clear crystal balls. The fixture hangs 40-inches from the ceiling and spreads its petals across 50-inches at the flower's widest point. You can imagine Amy hosting guests under this sculpture in a formal dining room.
Jason Momoa, star of "Aquaman" to some and "Game of Thrones" to others, showed up in pink. A twist on a tuxedo designed my Karl Lagerfeld. The macho star dared to wear a pink suede suit, black tuxedo stripe down the side, layered necklaces, and a scrunchie.The outfit matches the Principe II with its pink/gray crystals. The pendant extends 35.5-inches and only 8-inches across. Fabric-wrapped cords are clutched at the middle. Each leads to powder-coated, oil-rubbed bronze sockets holding crystal-shaped smoky glass.
The hugely popular Jennifer Lopez never disappoints and showed up this time in form-fitting silver. Tom Ford's mirrored gown reflected everything she passed and threw sparkles everywhere. Her hair was swept off the side softly to finish a statuesque appearance.Of course, Jennifer arrived with Alex Rodriguez, a reminder here of a contemporary fixture named Rodriguez. It's an assemblage of champagne-colored, textured and crackled-glass globes at the ends of acid-blackened iron arms. The eleven lamps connect with industrial joints for a striking impression at 100-inches long and approximately 42-inches across. It could dominate a tall entry or open staircase.
INSPIRATIONAL & ELEGANT LIGHTING DESIGNS
DON'T MISS WIRED CUSTOM LIGHTING UPDATES
Thanks!
This field is required
This field is required